Kehoe Physiotherapy
Physiotherapy in Co. Kildare


As a chartered physiotherapy clinic Kehoe Physiotherapy and Sports Rehab provide a high standard of care to our clients. Whether you have hurt yourself at home, at work or on the sporting field, chartered physiotherapy will help you recover fast and minimize your chance of re-injury. Our focus is on getting you back doing the things that you love as fast and safely as possible.

Musculoskeletal & Soft Tissue Injuries
Orthopaedic Rehabilitation (post fracture)
Acupuncture/Dry Needling/Manual Therapy
Back and Neck Pain
Biomechanical and Postural Assessments
Ergonomic Workplace Evaluations

Pre/Post Operative Rehabilitation
Sport Specific Prehab/Rehab Programmes
Running - Injury Prevention and Treatment
Osteoporosis - Strength and Conditioning Advice
Postpartum - Return to Exercise
Respiratory Complaints

We aim to facilitate you to achieve lasting freedom from pain, not just temporary relief. An excessive number of treatments is not the policy of Kehoe Physiotherapy and Sports Rehab Clinic.

At Kehoe Physiotherapy and Sports Rehab Clinic we will give you the tools you need to get back to action as quickly as possible using the latest, most effective and sport specific exercises. Each client receives the individual time necessary to assess their condition, evaluate the options available and undertake a programme of rehabilitation and treatment using proven evidence based physiotherapy techniques.

To arrange an appointment or to speak to a physiotherapist, call us on 0863929503 or email: barry@kehoephysio.com

↑ Top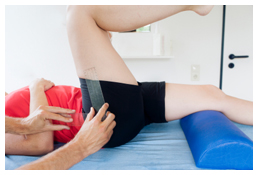 Special offers!
Initial consultation €45!
Reduced fees for employees of business and companies who register as preferred companies.
Reduced fees for members of preferred/registered sports clubs -
Contact us
to register.
Get in touch
We are always happy to answer any questions you have. Please contact us on
0863929503
or email:
barry@kehoephysio.com